NYCA Hetauda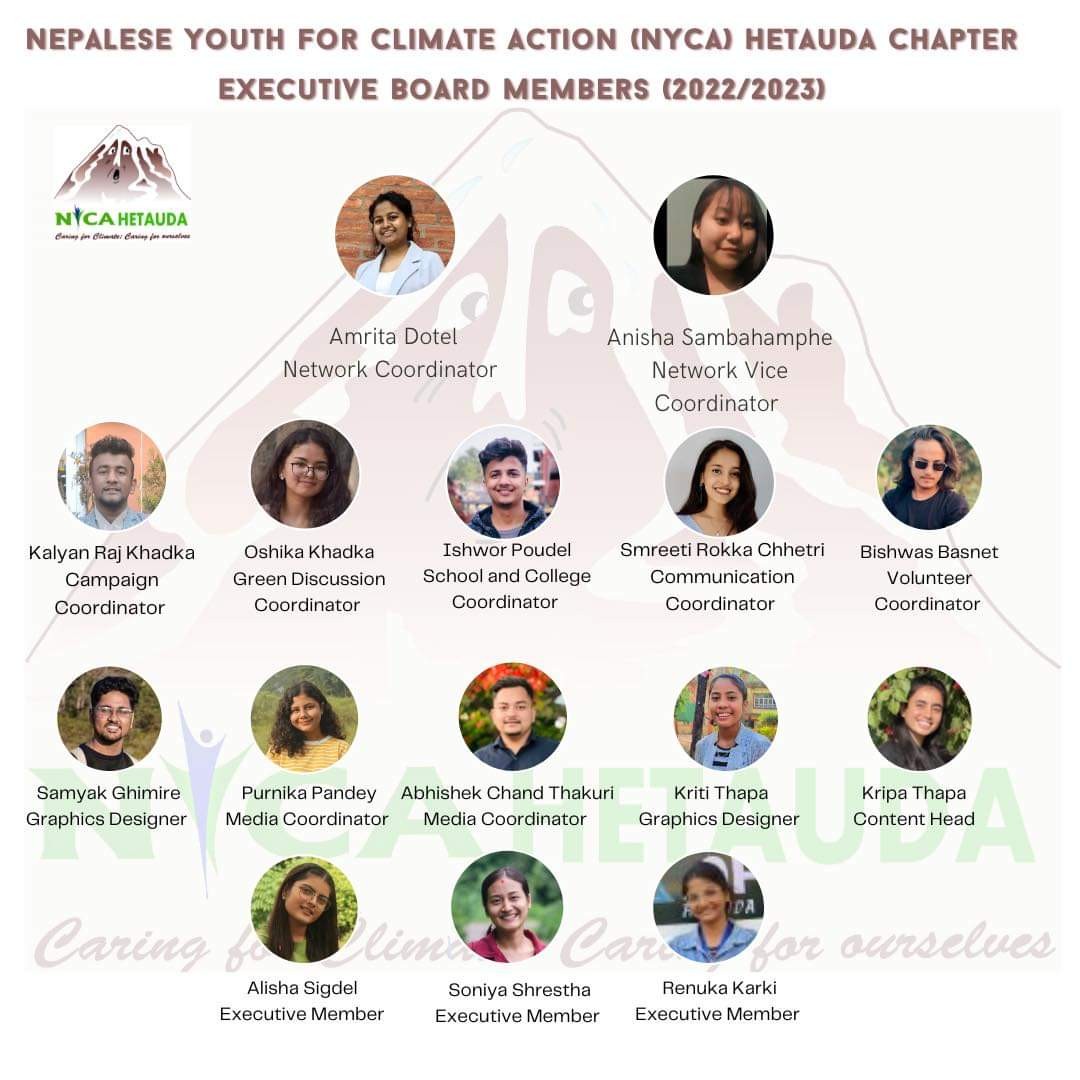 NYCA Hetauda represents a coalition of youth groups dedicated to addressing climate change. It operates as a chapter under NYCA and was established in the year 2019 AD.
The NYCA Hetauda chapter for the year 2022/2023 consists of a team of 15 executive board members holding various positions .
NYCA Hetauda has organized various initiatives including workshops, school activities, cycle rallies, Green discussions, Panel discussions, Climate talks, Open art competitions, Sessions on Fire management, installation of dustbins and hoarding boards,
Plantation Program, Cleaning campaigns, and media-based programs like quiz contests, TikTok competitions focusing on personal climate stories, articles, and photo contests.
NYCA Hetauda primarily emphasizes raising awareness among a vulnerable group of over 500 children, educating and awaring indigenous individuals in the Makawanpur region, conducting training sessions with Community Forest User groups, Empowering youth with Climate education and collaborating with other organizations to extend outreach to a larger population in Makawanpur.